Image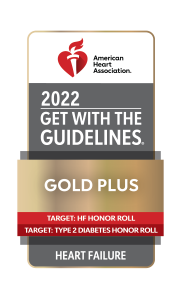 When you or a loved one faces a heart problem, you need care from experts who will stay by your side, every step of the way. Overlake offers state-of-the-art, personalized treatment for conditions affecting the heart, delivered by some of the nation's top heart specialists.
Structural heart conditions involve changes or defects in the structure of the heart, particularly in its valves. Some of these conditions are present at birth. Others are triggered by disease or develop as we get older.
At Overlake, we offer the latest, most innovative treatments and surgeries for these conditions. These include traditional open-heart surgeries, as well as minimally invasive surgeries and catheterization procedures that carry shorter hospital stays and faster recovery times.
Our program brings together heart experts from Overlake, Kaiser Permanente and EvergreenHealth. This enables us to offer care from renowned doctors who have helped hundreds of patients overcome structural heart issues and get back to healthier, more active lives. Our patient outcomes are among the best in Washington state and on par with other top hospitals in the nation. 
Treatments
We offer the full spectrum of treatments for heart valve disease and structural issues. These treatments include: 
Aortic Valve
Mitral Valve
Cardiac Implant Closures
Repair of patent foramen ovale, an opening between the heart's upper chambers (atria) that usually closes at birth. Sometimes it stays open and needs to be surgically repaired.
Catheter-based closure of atrial septal defect, which is used to close a hole between the atria.
A partnership between three top healthcare institutions
Overlake is proud to partner with two other top healthcare institutions, EvergreenHealth and Kaiser Permanente. Through this alliance, we offer a Center of Excellence that delivers structural heart care to people who need it, including all Kaiser Permanente members in Washington state. This gives hundreds of thousands of patients access to accomplished heart experts, aligned around the goal of delivering the highest-quality care in our region.
A team approach to personalized care
We use a team approach that brings together cardiologists, surgeons, nurse practitioners and other experts in several different specialties. This enables us to evaluate each patient from every angle and trade perspectives and ideas. Then, we work together to develop a treatment plan that is tailored to each patient and gives them the best opportunity for a good outcome. 
A concierge philosophy that puts you first
We take a "concierge" approach to care. This means our doctors, nurse practitioners, nurses and schedulers are always here for you or your loved one, whether you have a question about your condition or need to quickly schedule a follow-up appointment. We guide you through each step in the care process, answer your questions immediately and find time for appointments as soon as you need them.
One of our core values is to connect, communicate and educate. We go out of our way to get to know each patient and their family. We take time to educate you on your condition and answer your questions. And, we work hand-in-hand with you to help you select the right treatment and understand everything it entails. This helps our patients feel comfortable that they are getting the best possible care and thoroughly prepares them for their treatment and recovery.
Convenient care, close to home
Patients from across the region travel here for heart care, drawn by our top doctors, our innovative procedures and our excellent outcomes. Whether you or your loved one live nearby or hundreds of miles away, our location in downtown Bellevue offers ample parking, and easy access to freeways, hotels and other amenities that you and your family may need.