Stroke & Neurovascular Program
Image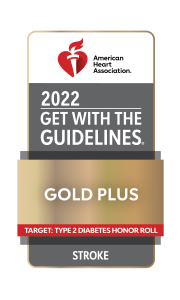 A wide variety of conditions can cause injury or damage to the blood vessels in the brain and vessels feeding the brain. When blood flow is restricted, vital oxygen and nutrients can't reach brain cells and they soon die.
Blood flow to the brain can be impacted by a number of conditions, including:
Especially with stroke, a quick diagnosis is important. The sooner blood flow is restored to the brain, the less damage.
That's why our stroke specialists immediately diagnose the type of stroke and start a program of treatment that includes immediately stabilizing the patient while working on improving symptoms and preventing future strokes.
We customize your treatment to match your situation. Depending on your condition, your treatment could include one or more of the following:
Medication, including clot-busting drugs delivered immediately when appropriate for stroke patients.
Catheter-based procedures, which use a long, thin tube to reach and treat the damaged or blocked vessels through only a tiny incision.
Radiosurgery, which uses specialized radiation like an invisible knife to correct blood vessels without any incision.
Open surgery using the least-invasive option.
Rehabilitation to help ease symptoms and improve functionality.
If you have a neurovascular condition or have had a stroke, our doctors can help with your treatment and recovery while reducing your risk of future problems. Just give us a call at (425) 635-6560.