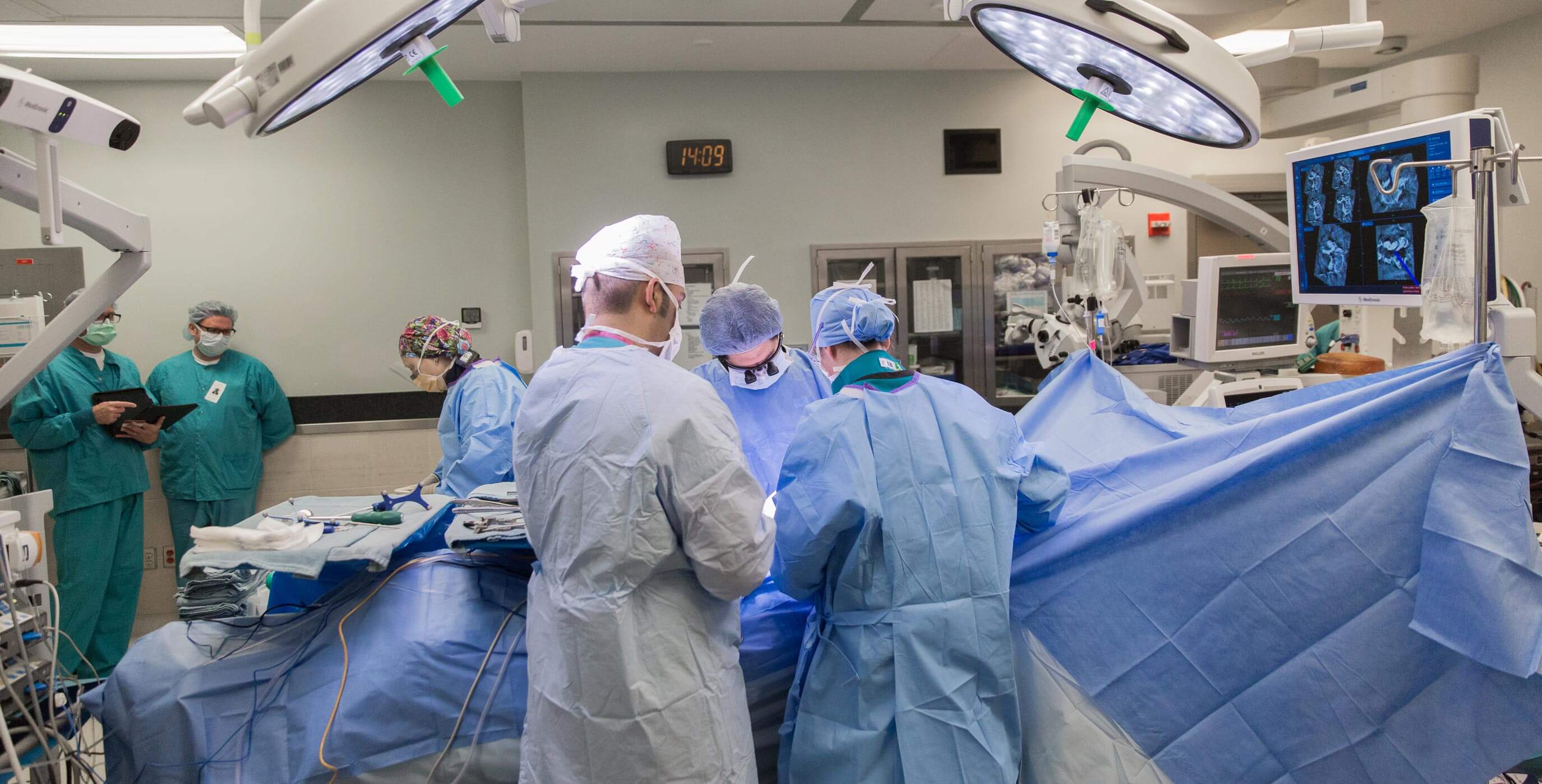 Our Center
We focus on your individual needs to promote a safe journey through your surgical experience.
Overview
The Surgical Pre-Admission Center is located on the second floor of the west tower (across from the NICU). The center promotes a safe journey through the surgical experience by eliminating unnecessary delays and avoidable cancellations on the day of surgery.
This program focuses on individual patient needs. A full nursing assessment is completed and labs and EKG can be done in the same setting. Our Patient Access team will contact the patient directly to set up an appointment after their surgery has been scheduled by the surgeon's office. Patients who do not require an in-person visit will be contacted by phone by a SPA nurse.
Preparing for Your Visit or Call
Patients should always bring with them their insurance card, a complete list of their current medications and a copy of advance directives. Download an advance directives packet, which has a durable power of attorney for healthcare form and a healthcare directive form.
Medications: Bring a list of all the medications you take regularly or as needed. This medication tracker will help you create a list. Include the strength, or dosage listed on the bottle, and note how often you take them. They include: 
Prescribed medications by any doctor.
Over-the-counter medicines you take regularly.
Vitamins, supplements and herbal treatments you take regularly.
Medical Records: You may have been given health information or reports from your surgeon, or other doctors and clinics before surgery. The reports could include:
Health histories or consultations
Laboratory results
Electrocardiogram (EKG)
Medical imaging (CT, MRI, ultrasound, X-ray) and reports
You can also create your own personal health record.
Frequently Asked Questions
It's normal to have a lot of question leading up to your surgery. Here's some information to help you know what to expect and how to prepare for your surgery.