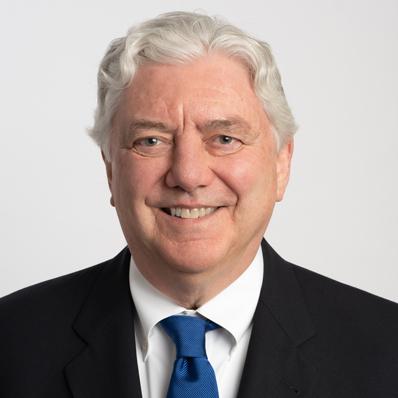 Jim Ladd
Trustee
About Me
James (Jim) Ladd retired from Deloitte, an international accounting and consulting firm, after a 28-year career during which he served as managing partner of the Seattle and Tokyo offices and of firmwide human resources. Since retiring from Deloitte, Jim has held positions as CEO of EnCompass Globalization Inc. (a Japanese-owned software localization company), Senior VP of Bsquare Corporation (a NASDAQ-listed software engineering company), Executive VP of City University of Seattle, and Senior VP of the Institute for Systems Biology (a biomedical research institute), before retiring again.

Jim has been active on corporate, professional and community boards throughout his career. In the recent past he served as board chair of Seattle Children's Hospital and the Washington Society of CPAs, as the lead independent director of Sparling Inc. (a privately-owned multistate electrical engineering firm), and as a board member of Emeritus Corporation (a New York Stock Exchange company) and the Washington State Board of Accountancy. He also has served as a board member and treasurer of United Way of King County and The Seattle Foundation, among others.

He is a graduate of Duke University and a CPA.